WESTERN CAPE NEWS - The Western Cape Department of Economic Development and Tourism have secured the services of an occupational health & safety (OHS) agency to assist businesses at no cost until 23 March 2021.
David Maynier, minister of finance and economic opportunities, says through the department's engagements with businesses, they have heard how many are struggling to implement the necessary workplace safety protocols.
"The OHS support is available to assist businesses to ensure compliance. This includes assistance such as completing Covid-19 risk assessments, developing risk mitigation plans and implementing relevant sector-specific Covid-19 health and safety measures."
Businesses that are in need of this support may contact the OHS service provider Afro Centric Fast Pulse Employee Benefit Solutions directly at Covid19.ohas@afrocentric-ics.com.
On the province's web site, a list of suppliers of personal protective equipment (PPE) is also available through its PPE marketplace: supportbusiness.co.za/marketplace.
For other Covid-19 workplace safety resources, visit the following links on the web site:
* Health guidelines on preventing and managing Covid-19 infections in the workplace
* Download the Covid-19 safety information materials for the workplace such as posters, decals and checklists
* Find personal protective equipment (PPE) suppliers through the province's PPE marketplace
* Report a positive case of Covid-19 in your workplace to the Western Cape Department of Health with this online form
* Report businesses that are not following the necessary health guidelines to stop the spread of Covid-19 using this online form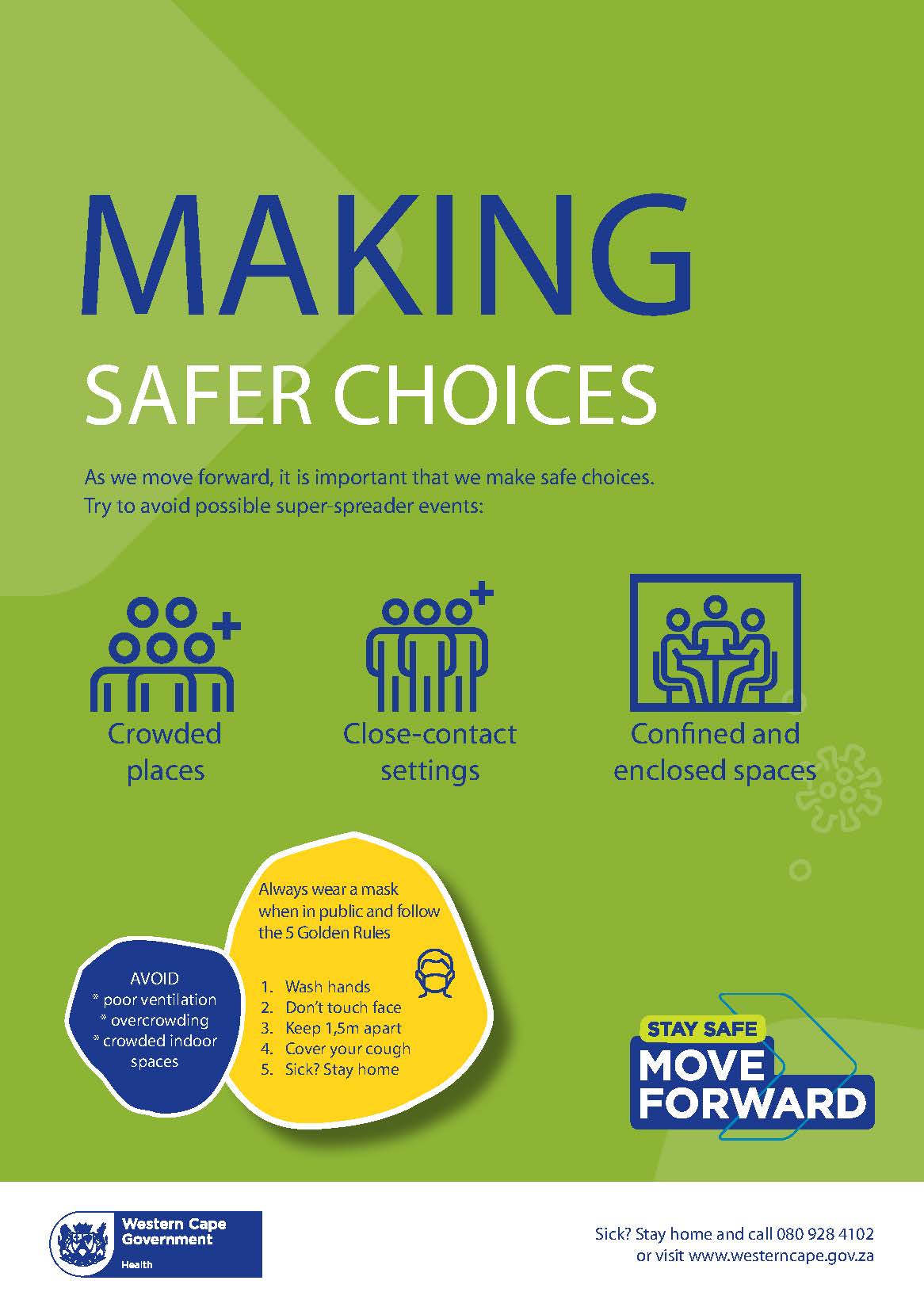 4 200 complaints
Maynier said their workplace safety programme team have responded to over 4 200 complaints by customers and employees of non-compliance by businesses in the Western Cape.
"Where we can assist and advise businesses to implement these necessary safety measures, we have done so, but where there are serious violations of the safety measures these are reported to the Department of Employment and Labour with a request for immediate action which may include temporary closure of the business.
'We bring you the latest Garden Route, Hessequa, Karoo news'